[ad_1]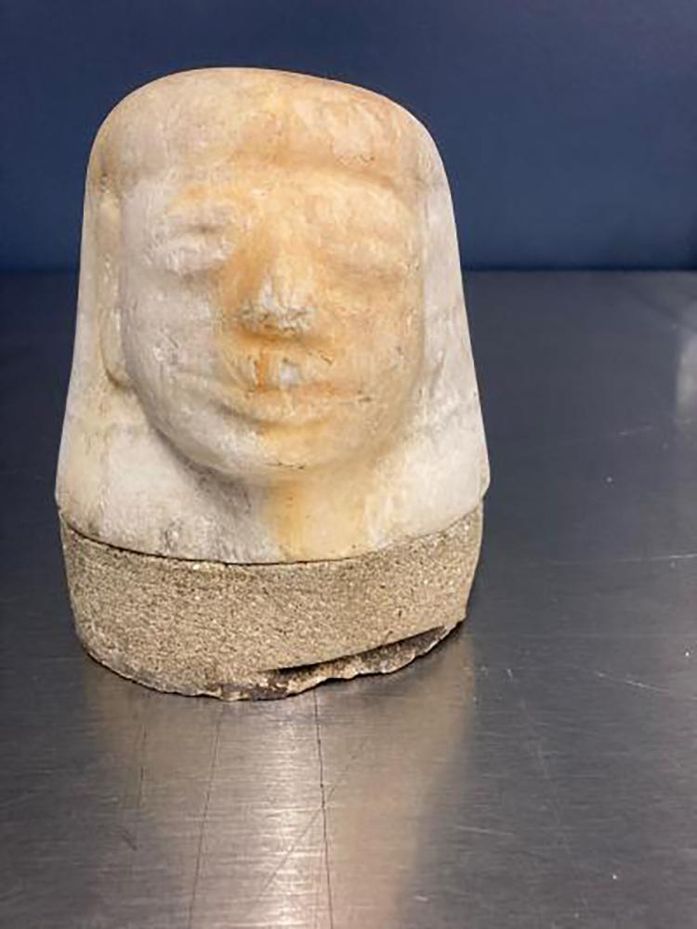 An historic Egyptian artifact that may very well be as much as 3,000 years previous is now within the custody of high males after being seized by U.S. Customs and Border Safety officers on Aug. 17.
The cargo was between a European seller and a personal American buyer. The seizure occurred on the port in Memphis, Tennessee, a metropolis itself named after an historic Egyptian capital. 
"The cargo was manifested as an vintage stone sculpture over 100 years previous," U.S. Customs and Border Safety mentioned in an announcement.
CBP labored with consultants from the College of Memphis to find out the authenticity of the item. Researchers decided the item was the lid of a canopic jar devoted to the funerary god Imsety, containing the liver of a mummified particular person.
The lid dates to "the Egyptian Third Intermediate Interval, 1069 BC to 653 BC, making it doubtlessly 3,000 years previous," based on the CBP assertion.
The artifact was seized partly as a result of it's a protected merchandise beneath U.S. regulation.
"The lid is protected beneath the Conference on Cultural Property Implementation Act of 1983, which restricts the import of sure archaeological and ethnological supplies… Customs officers seized the artifact after the shipper made conflicting statements about its worth," CNN defined.


[ad_2]
Source link